Jiaozi, also known as gyoza in Japan. A Chinese Dough Dish
Our culinary tourtoday takes us to the Far East, more precisely to the north of China. There is the origin of the Jiaozi, in Japan also known as Gyoza. This is a Chinese dough dish, which is similar to our domestic Maultaschen.
Ingredients
For about 30 gyoza you need the followingingredients:
200g minced meat
1 bunch Spring Onions
100g Chinese cabbage
2 tbsp. soy sauce
1,5 tsp. sesame oil
2 garlic cloves
1 pack Dough sheets
Add salt, pepper and fresh ginger to taste.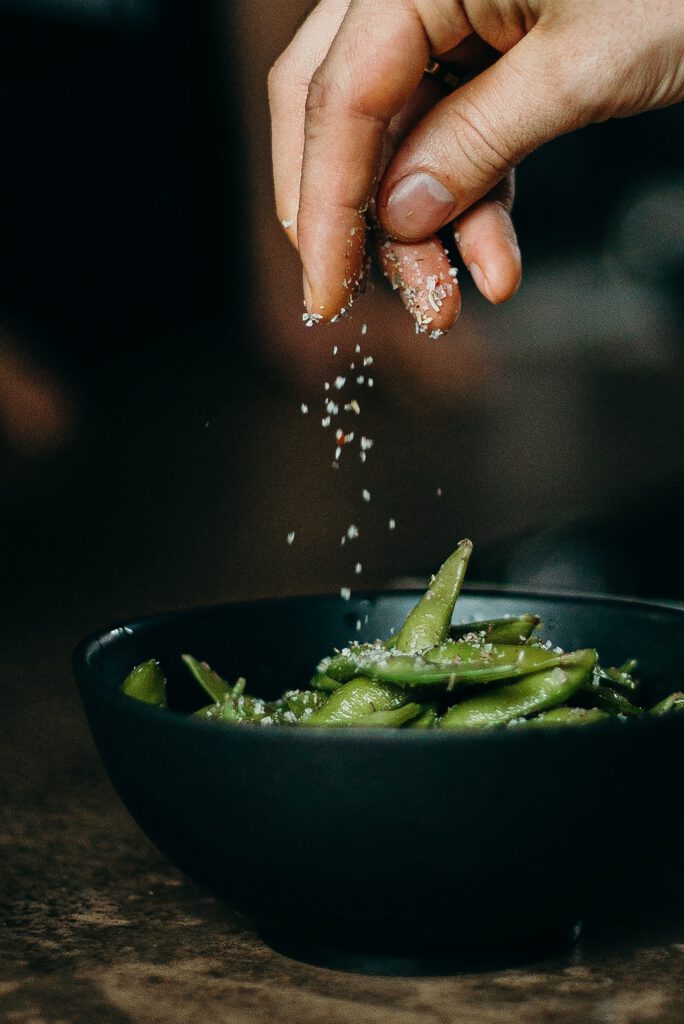 The preparation:
First the Chinese cabbage must be cut and salted. It must then be left to stand for ten minutes and then pressed out firmly. Cut the leek and spring onions into small, fine rings. If you prefer to enjoy the ginger coarsely, you can cut it by hand, otherwise it is best to grate it with a grater. Now only the garlic has to be cut. Then all ingredients can be mixed with the minced meat and refined with salt and pepper according to taste. You should be careful here, however, because the added soy sauce has a salty note by nature.
Then place the filling on the unfolded gyoza sheets, fold them together and close them well. Heat some oil in the pan and fry the gyoza until they are golden brown at the bottom.
Pour water over the whole thing so that the gyoza are half covered with water. Using the gourmet lid, you can now cook the gyzo with the lid closed until the water is well absorbed. This takes about 8-10 minutes. We recommend delicious edamame and soy sauce for dipping.
We hope you enjoy cooking and wish you a good appetite!