Vegan Bolognese from Italy
In today's series of our culinary world tour, German design meets Italian culinary art. Try our vegan bolognese:
Ingredients
For four people use the followingingredients:
2 tbsp. Olive oil
1 zucchini
500g vegan minced meat
1L strained tomatoes
4 tbsp. Cashew puree
500g Pasta
Then add salt, pepper, basil and Parmesan cheese to taste.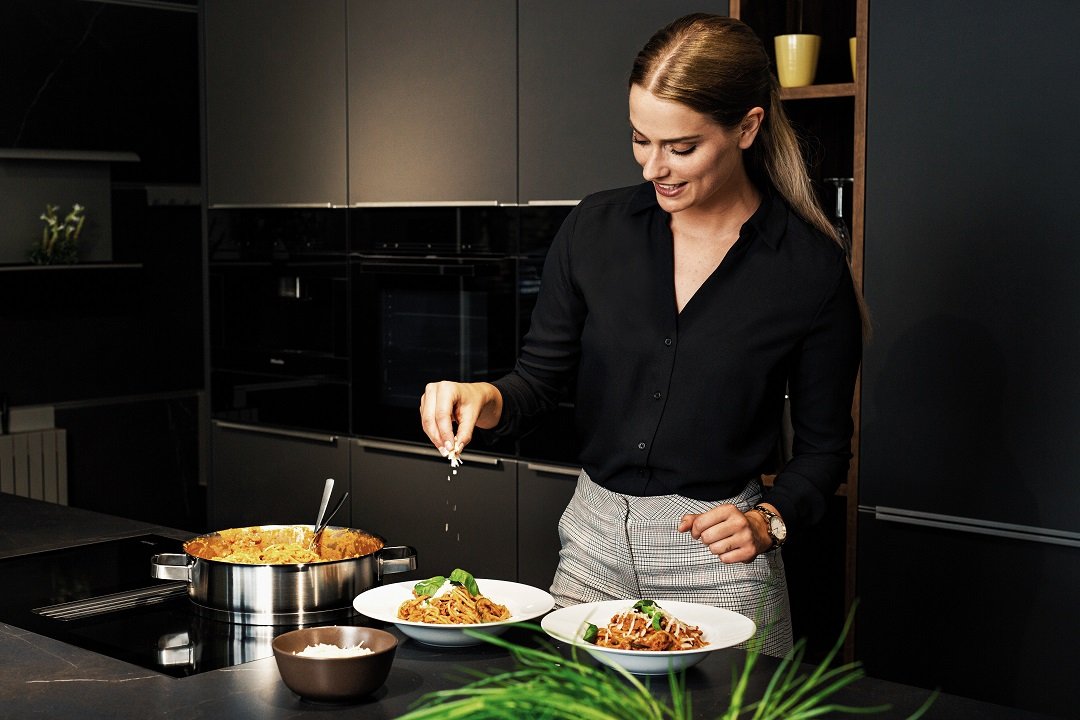 Preparation
Put some olive oil in the pan and fry the vegan mince. Then peel and slice the courgette, add it to the mince in the pan and fry it briefly. Then deglaze with the strained tomatoes and simmer for about 10 minutes. Stir in the cashewmus and season to taste. Cook the spaghetti according to instructions and mix it with the vegan bolognese in the serving pan. Decorate the portion on the plate with grated vegan parmesan and basil leaves.
We wish you good appetite!